---
RECENT EVENTS / NEWS
Fire Prevention 2016 at Mosheim school
The Town of Mosheim F.D. conducted its annual Fire Prevention Education Class for approximately 800 students at Mosheim Elementary School on October 6th, 2016. The class included the NFPA ABC's of Fire Safety video, fire safety reminders, firefighter gear demos and truck tours. The children also learned how to exit a home if a fire is present in Greene County Volunteer Firefighters Life Safety Trailer. The students where provided fire safety literature, stickers, crayons, books and hats. The TMFD will also send letters home with the students that inform the parents/guardians that smoke alarms are available, free of charge, if their residence has no working smoke alarms.
State Fire Marshall RECOGNIZES TMFD For Life Saving Efforts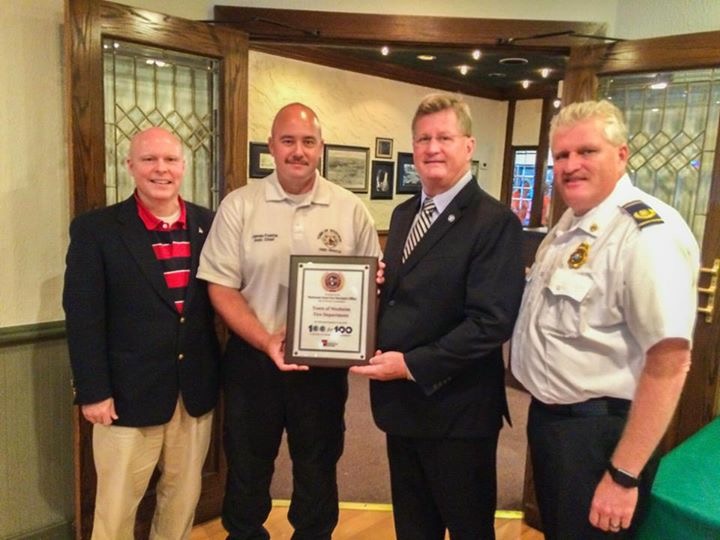 The Tennessee State Fire Marshal's Office presented Town of Mosheim F.D. with the "100 for 100 challenge award. The TMFD installed 156 alarms in one day. The TMFD has installed over 1000 smoke alarms in over 300 homes sine December 2012. Congratulations on this great accomplishment.


TRI-CITIES/NFFF 9-11 Memorial Stair Climb 2016
Members of TMFD traveled to Kingsport, Tennessee to participate in the 9-11 Memorial Stair Climb. Members climbed 110 stories with names of the the fallen responders clipped to their gear. Each fallen responder was represented. All of the proceeds where donated to the National Fallen Firefighter Foundation.